Regular price
Sale price
$20.00 USD
Unit price
per
Sale
Sold out
Come and join us for a magical evening in the warm glow of candle light on the 22nd of November, in the heart of King's Cross' Coal Drops Yard at Blomma Beauty. The Candlelit Meditation will provide an unforgettable experience, offering an opportunity to connect with our inner self in a unique and powerful way.
As the autumn winds usher in a season of reflection and gratitude, it is the perfect time to roam within. Under the mesmerising glow of candle light, we invite you to unplug from the digital world and immerse yourself in the transformative power of meditation. Let the soothing glow of the candle light guide you to a place of inner peace and mindfulness.
The event begins at 19:00 with a welcoming gathering at Blomma Beauty. Participants are asked to bring their own yoga mats to sit and lay on, as well as comfortable layered clothing and/or blankets and will be guided into a calming state of mind by our experienced meditation instructor and intuitive Chantal Gagnon. Throughout the one-hour session, you will be introduced to different meditation techniques designed to help you connect more deeply with the Universal energy and your inner wisdom.
The Candlelit Meditation is suitable for beginners and experienced meditators alike. The only requirements are a desire for peace, an open mind, and a willingness to connect with the natural rhythms of our universe.
The event will close with a sharing circle, giving everyone an opportunity to express their experiences and feelings, if they wish. All guests will be given a notebook and pencil to write down any inner wisdom they wish to hold on to. Complimentary herbal teas and light snacks will be served at the end to nourish your body and soul.
Embrace this time of quiet reflection with us. By uniting body, mind, and spirit under the glow of candlelight, we hope to inspire a deeper connection with our intuition and a renewed sense of tranquillity in our busy lives.
Let's illuminate our inner selves under the glow of candles!
This event will take place indoors. Please dress comfortably and in layers to adjust to the evening temperature. Feel free to bring additional blankets or cushions for extra comfort.
RSVP to ensure your place. We look forward to sharing this meditation with you.
WHAT TO BRING
Bring a yoga mat to lay or sit on
Dress comfortably and in layers to adjust to the evening temperature. This event takes place indoors.
Feel free to bring additional blankets or cushions for extra comfort
WHAT IS PROVIDED
Complimentary herbal teas and light snacks
Notebooks and Pencils
Share
View full details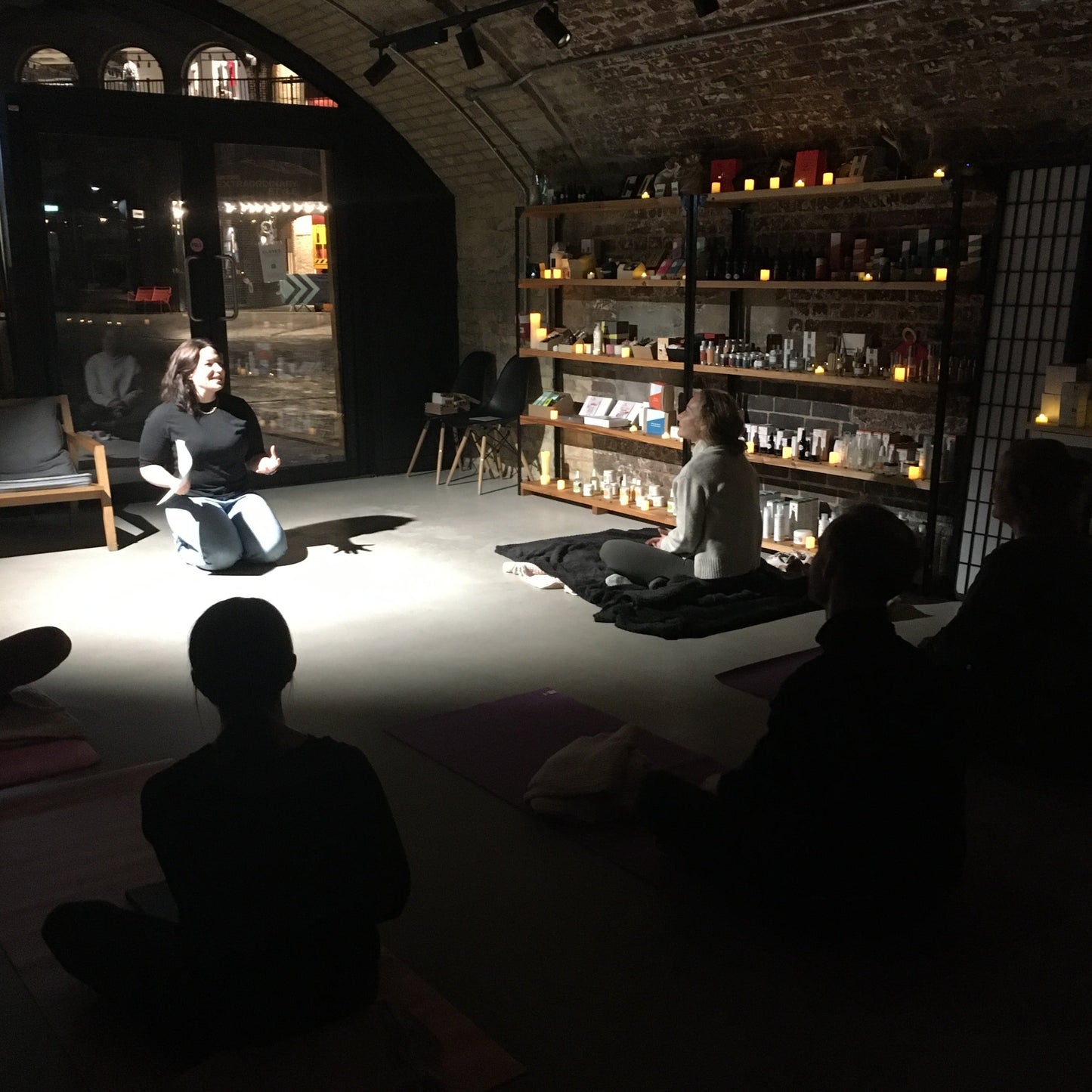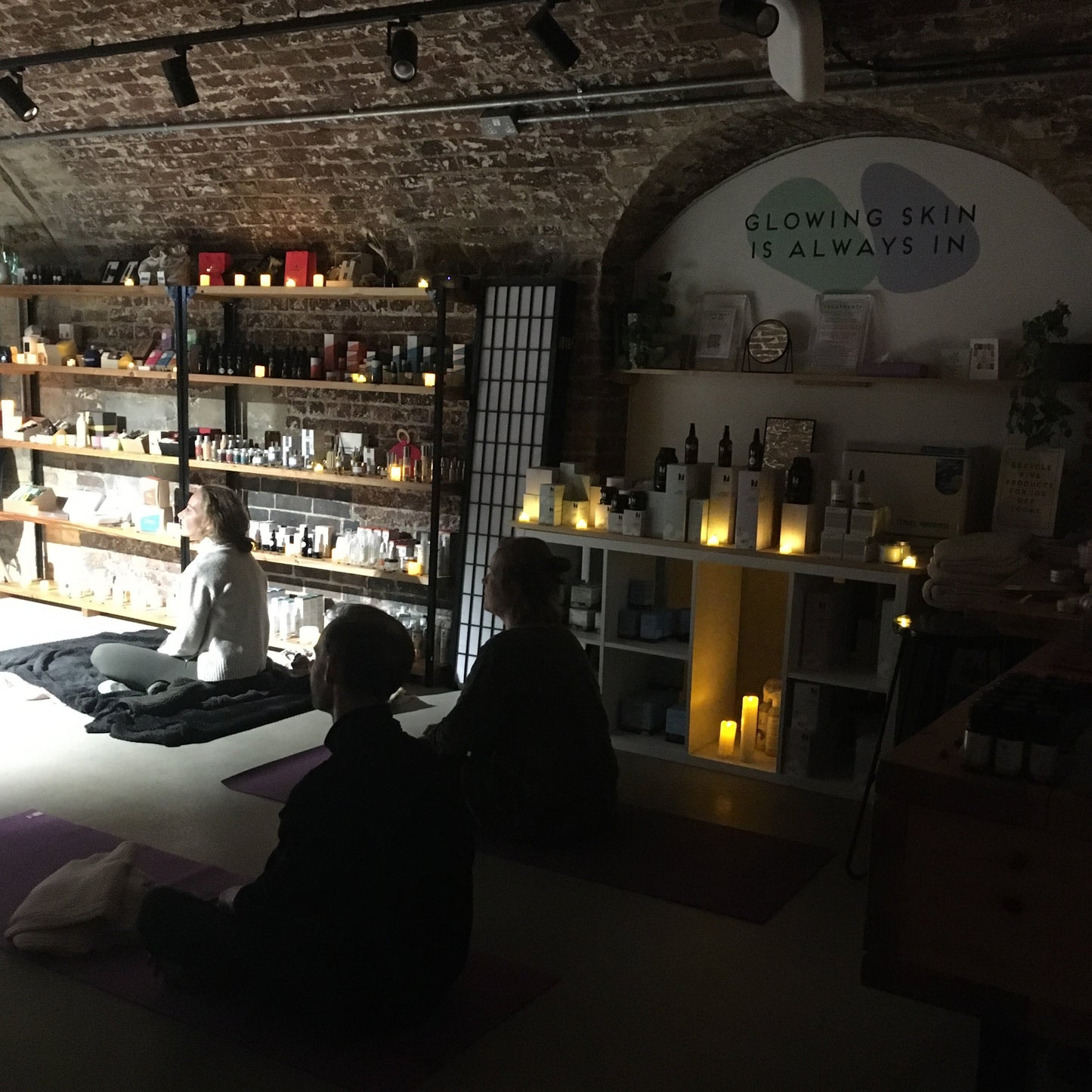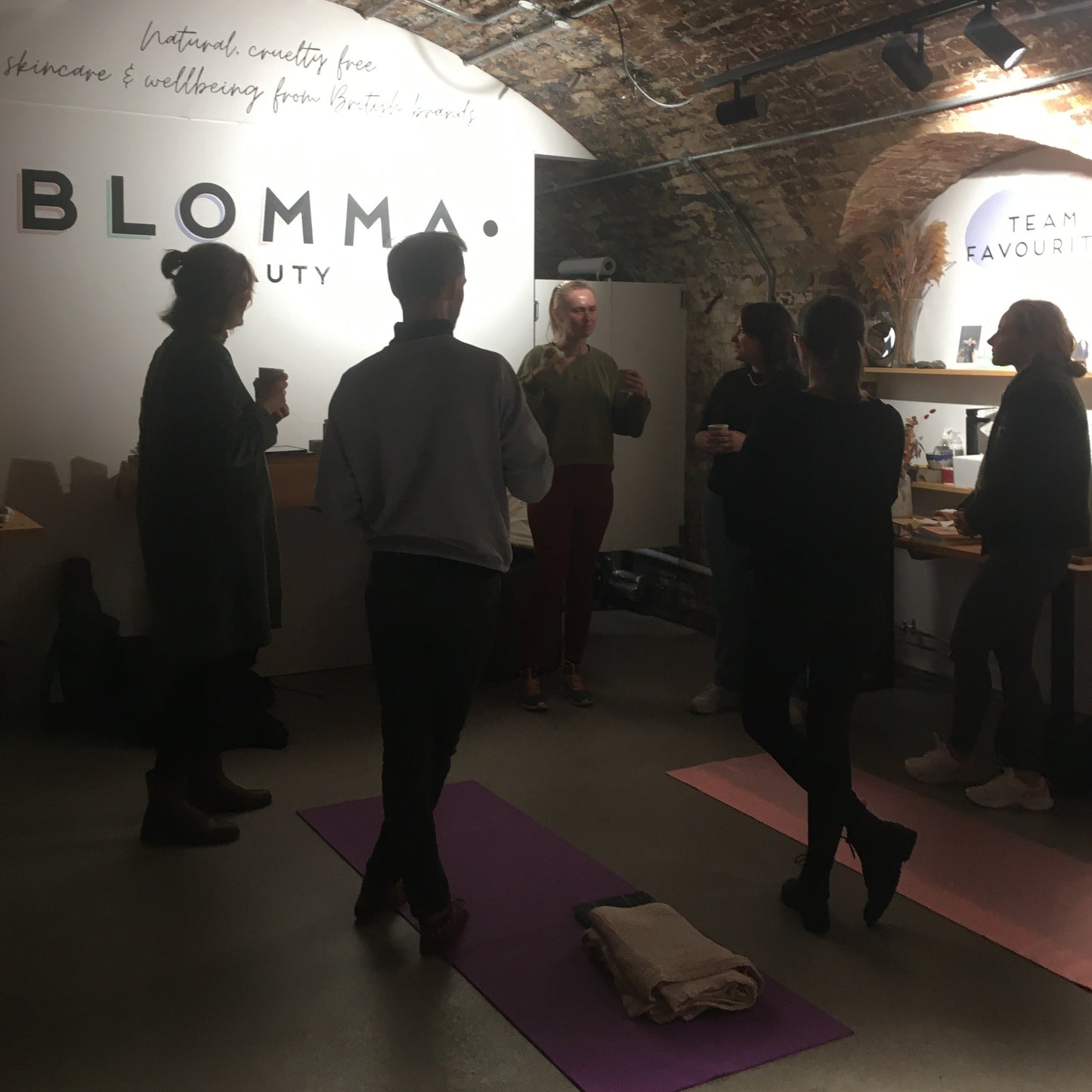 Excellent
I found my first candlelit mediation at Blomma very relaxing and it felt as I had a mental clear-out which stayed with me for days afterwards. The complimentary note book, the fruit and the session ending with a lovely cup of warm herbal tea felt very soothing. Im looking forward to coming back in a few weeks.
Hi Karine,
Thank you taking the time to send such a fab review, we are so glad that you enjoyed the meditation with Chantel and took home the wonderful experience!
We look forward to seeing you as always at the next one.
Best wishes,
Lolly x
Nice activity to relax and ground
The meditation was really nice and it's a good opportunity to connect with people . It would have been nice to do something like intentions or journal prompts related to the moon phase etc.
Loves the notepad and pencil!
Thanks so much for your review Cristina! I'm really pleased you enjoyed the event. Each month there is a different theme so hopefully we'll see you at a future event that is centred around the full moon. Best wishes
Karen x