Regular price
Sale price
$5.00 USD
Unit price
per
Sale
Sold out
Our beauty sample packs help you try our range of natural and organic beauty products before you buy so you'll know they're right for your skin type, your lifestyle and your ethics.
Choose from one of our pre-selected skin type beauty sample packs for dry, neutral, oily/combination or sensitive skin, or, if you'd like to receive beauty samples personalised to you, choose the bespoke option and add a note to your order with your requirements. We even have a parent and baby skincare sample pack. 
We'd recommend choosing the bespoke skincare sample pack if you have particular ingredient allergies, skincare needs or dietary requirements e.g. vegan so we can tailor the products to you specifically. 
The skin care product samples we offer change regularly so you can come back and order another sample pack at a later date and receive different beauty samples each time! 
Beauty Samples
What you'll get:
3 beauty samples tailored to your skin type
Personalised note with instructions on how to use and why we think you'll love the products
If choosing our bespoke sample packs, please add some notes on your skin type, any concerns you want to target and products you're looking for in the order notes and we'll select specific products for you. Leave the box blank if you'd like a surprise selection of our favourite products. 
Beauty Samples Tailored To Your Skin Type
Neutral Skincare Samples
A selection of organic beauty products suited to all skin types and our customers with a normal/neutral skin type. Choose this option if you're looking for skincare and bodycare products that will keep your skin hydrated and balanced.
Dry Skincare Samples
Our edit of skincare products that are formulated by our independent beauty brands specifically for dry skin types as well as dry skin conditions like eczema, psoriasis and other dry skin concerns. 
Combination Skincare Samples
Our most popular sample set is for those with oily or combination skin types and is full of natural skincare products that will help to balance sebum as well as keep the skin even, toned and moisturised.
Sensitive Skincare Samples
A selection of products that are suitable for sensitive skin types, including some products that are free of essential oils. All made with gentle and effective natural ingredients. 
Parent and Baby Skincare Sample Pack
We've created an edit of our parent and baby skincare products from brands like Mini Bloom and Silvan Skincare so you can try a small amount of product before deciding which skincare is right for you and your baby. This sample pack includes more samples than our regular pack. 
Contact us for any questions or enquiries.
Our beauty samples are free to the UK, we just ask for a small fee to cover postage and packing costs. 
Share
View full details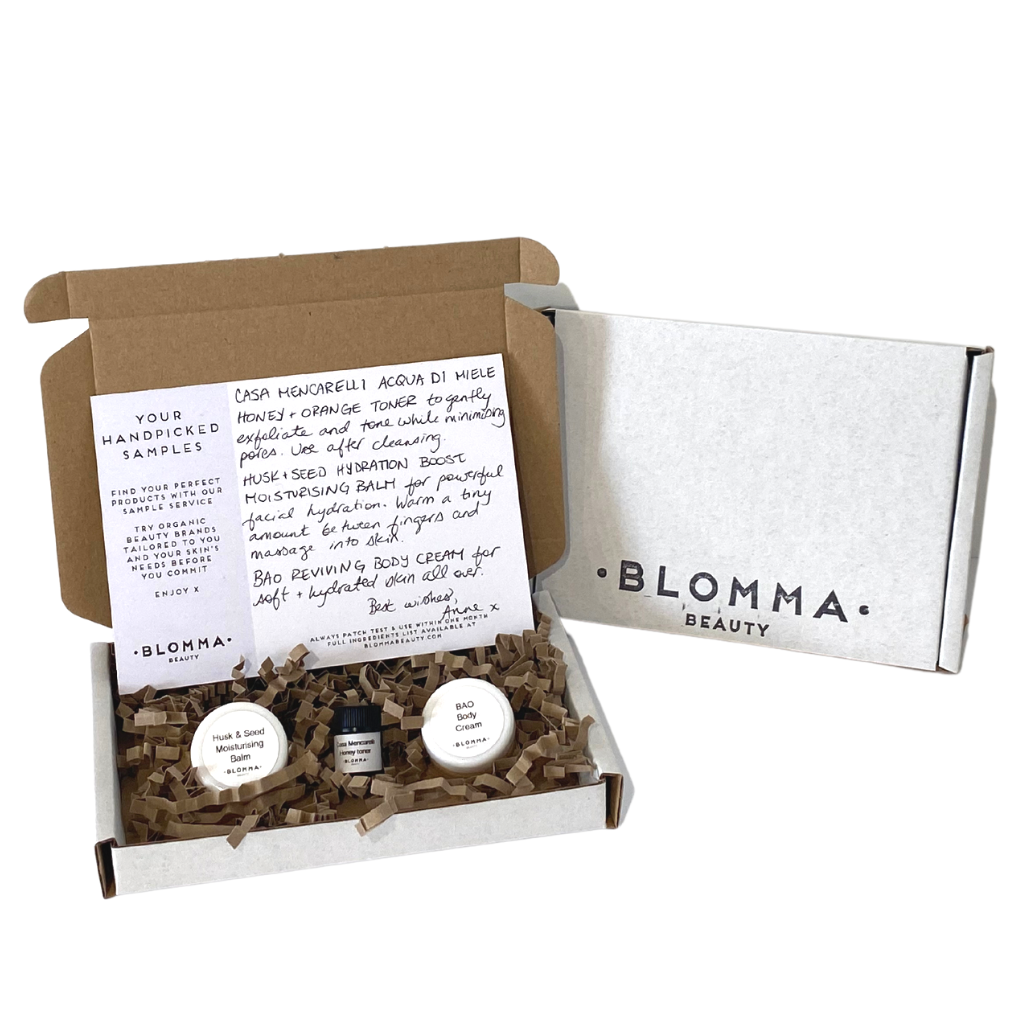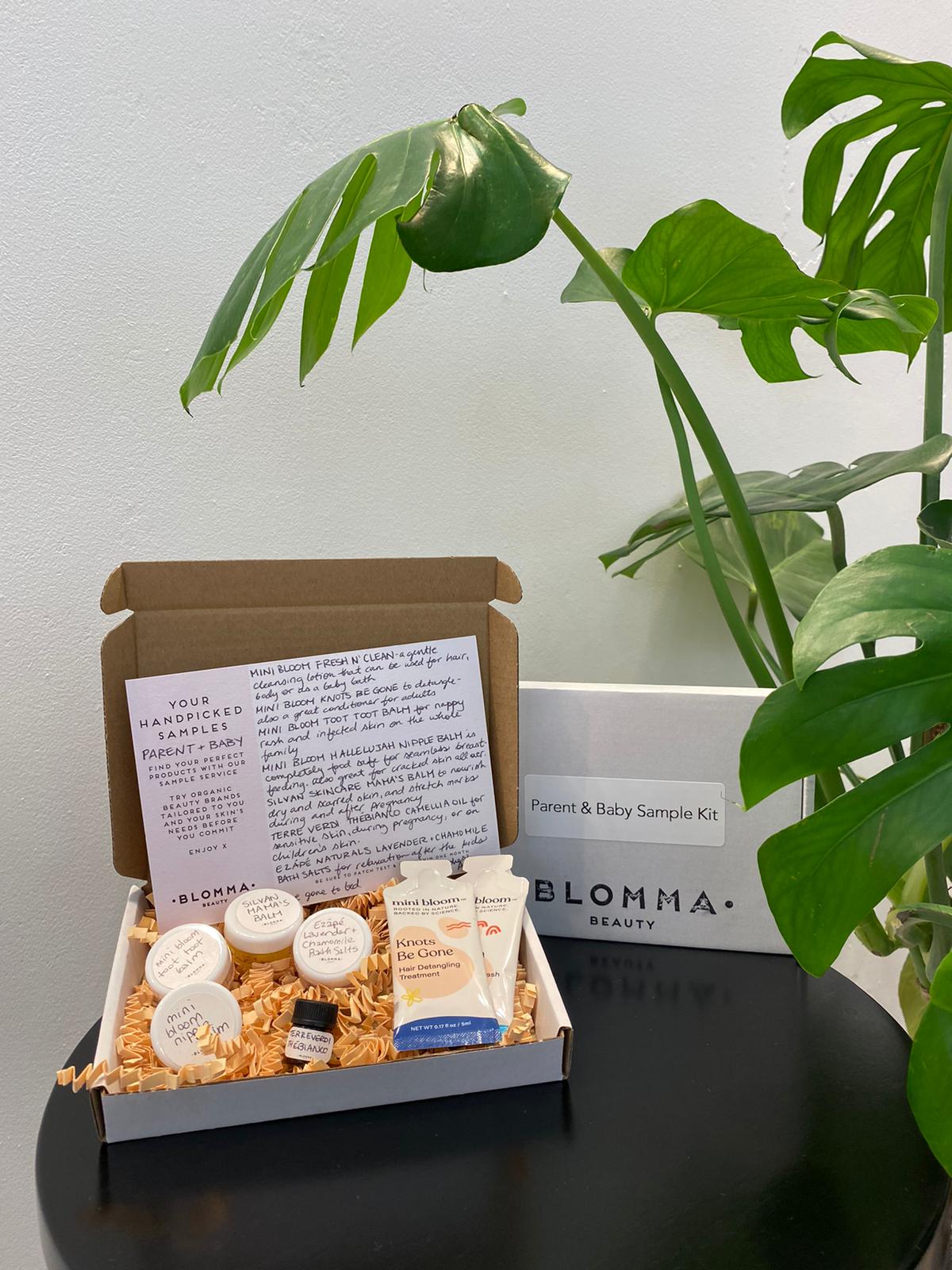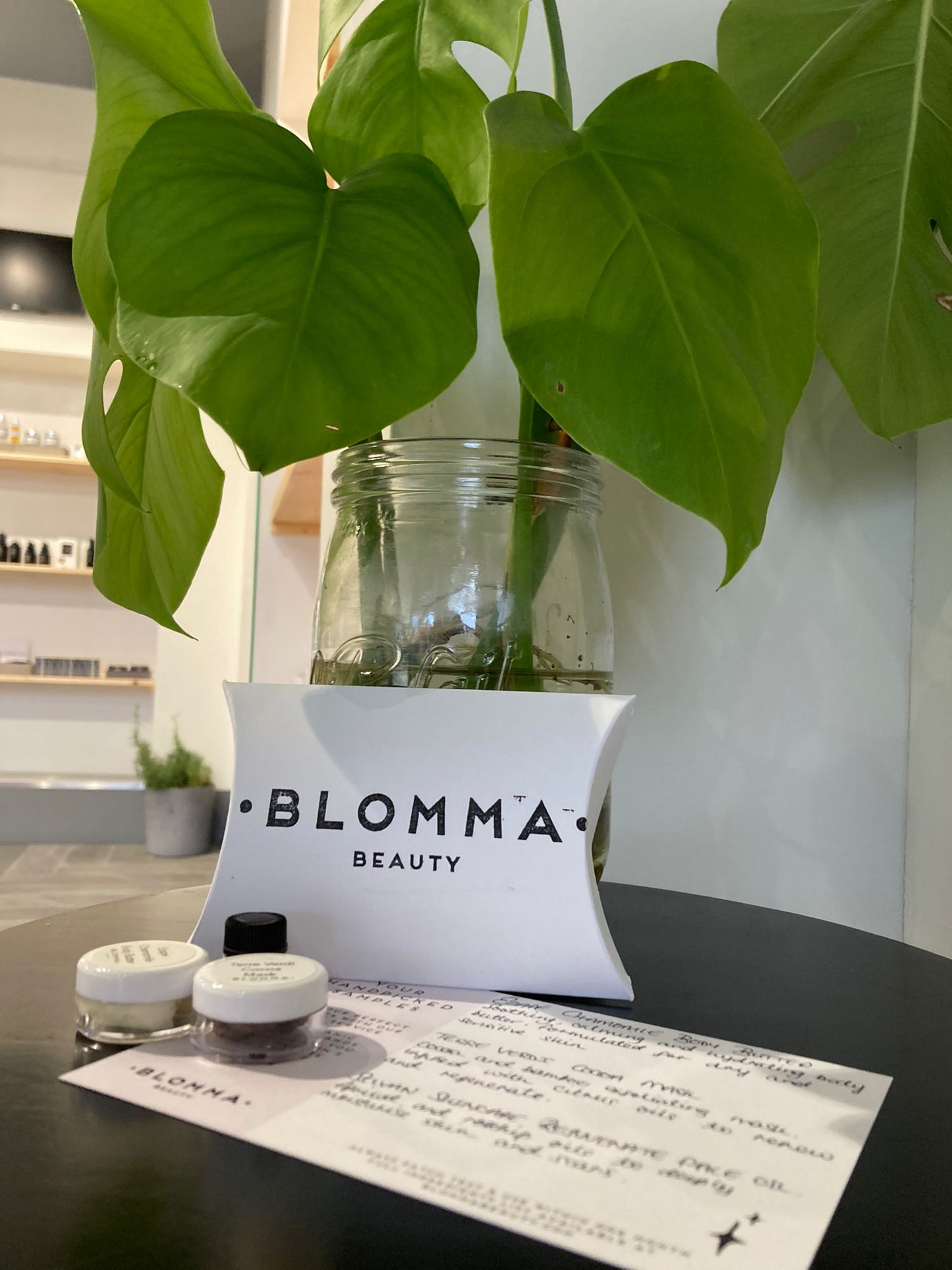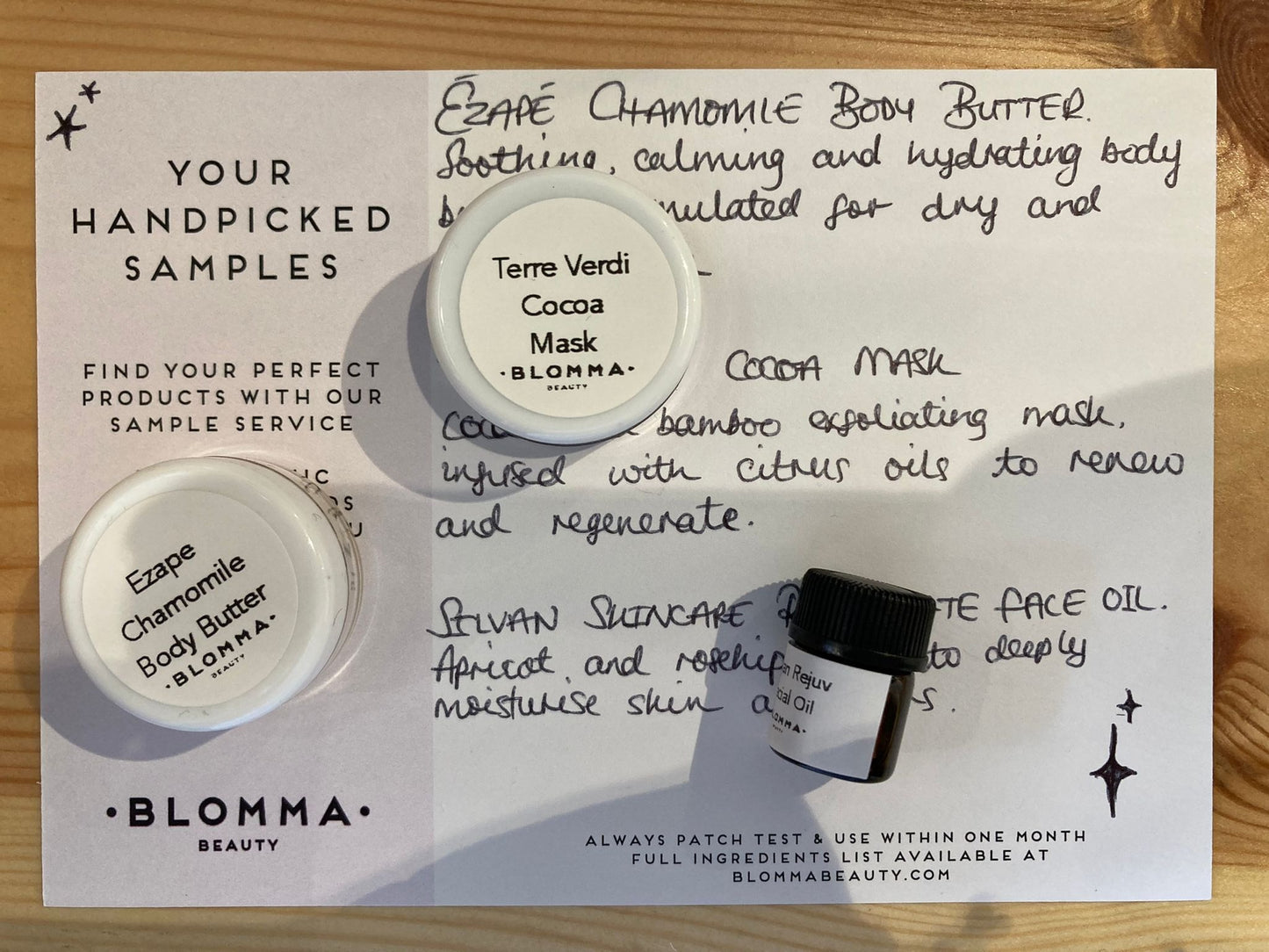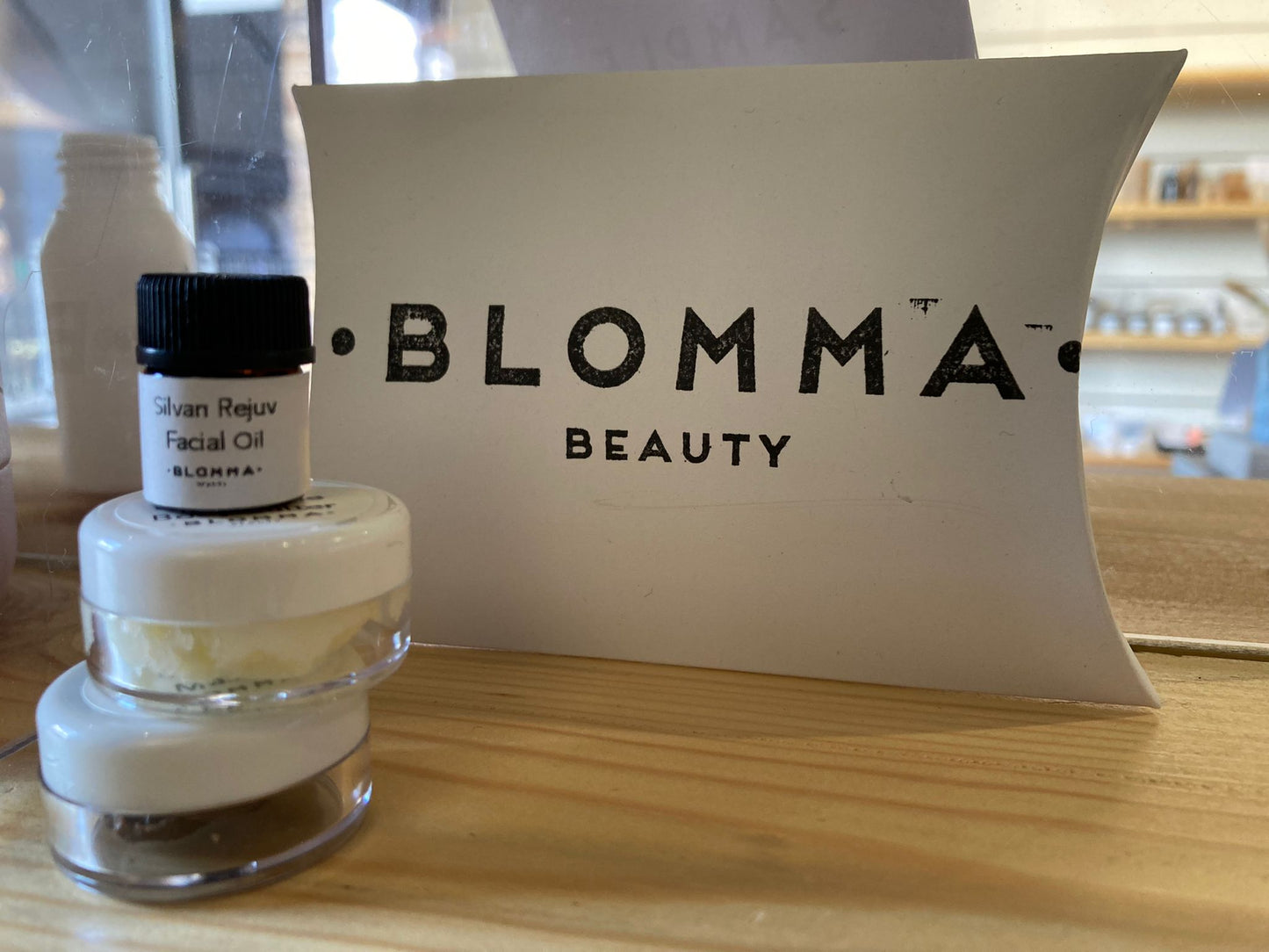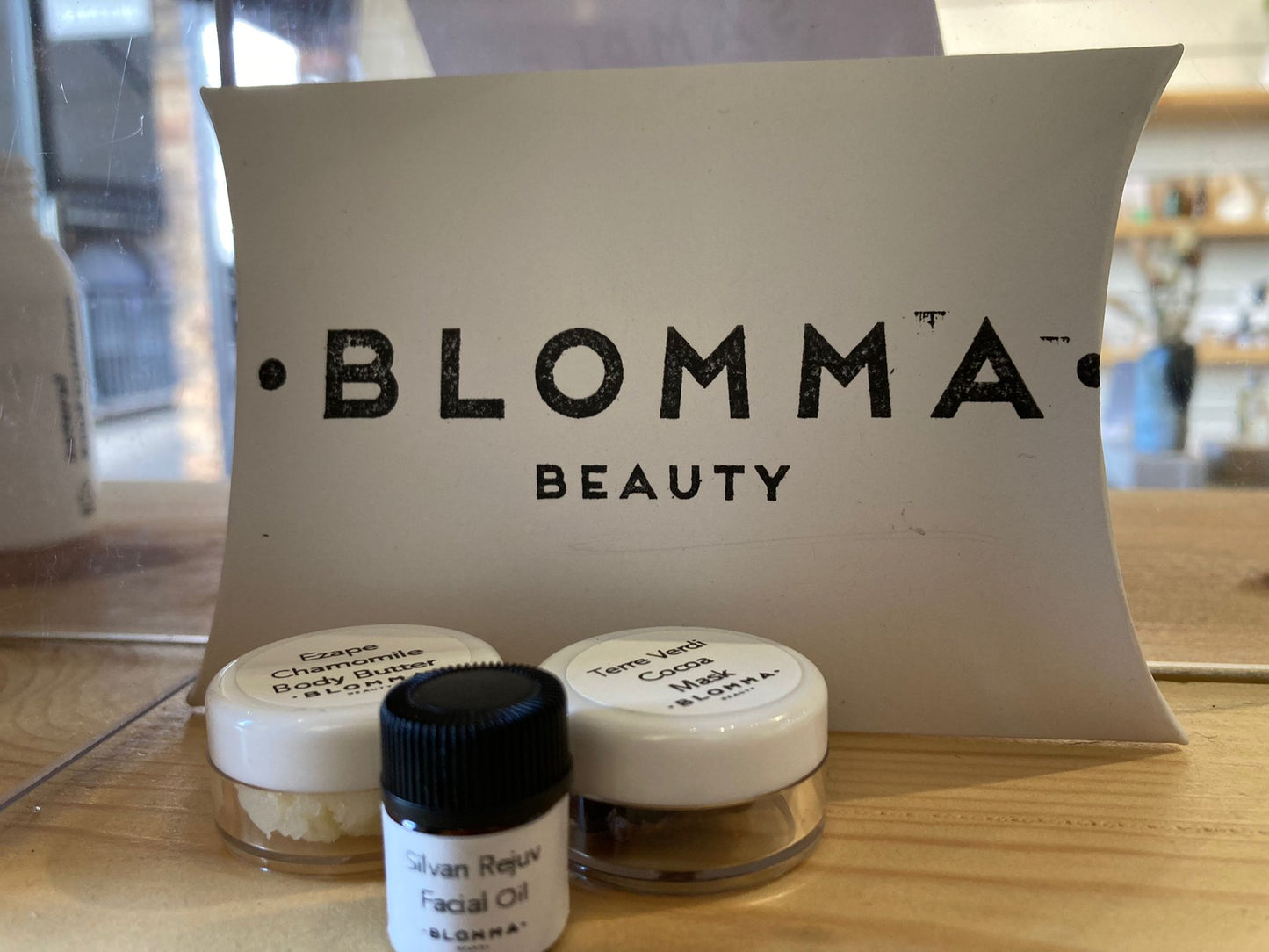 Organic Beauty Sample Pack
I have really liked my samples!! Well presented and samples smelled beautiful. I like the idea of try before you buy!! Highly recommend!! Thank you
Organic Beauty Sample Pack
Organic Beauty Sample Pack
Excellent product. Great results after first use. I honestly highly recommend.
Organic Beauty Sample Pack
My daughter was delighted with this pack. It's a really good chance for the customer to try out different products chosen for his/her skin type. All carefully packed with helpful tips from Karen.
Organic Beauty Sample Pack
I really liked your products and particularly liked the oil and moisturising cream although oil sample was very small and I managed 1.5 times usage. I would consider your products if I was able to test them for a few more days before making an informed decision before buying a full sized product.